B-TOX Serum
225,00€
50ml    1.7 fl  oz
" Botox in a bottle "
Reduces value of wrinkle depth (up to 63%)

Highly effective at returning youthfulness to your face

Anti-wrinkle  

Visibly smoother looking skin

Reduces crow's feet

Reduces muscle contraction

The active ingredient has the same construction like Botolinium
Description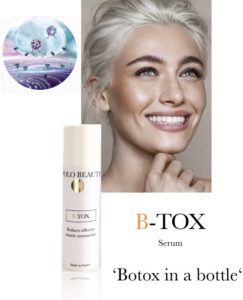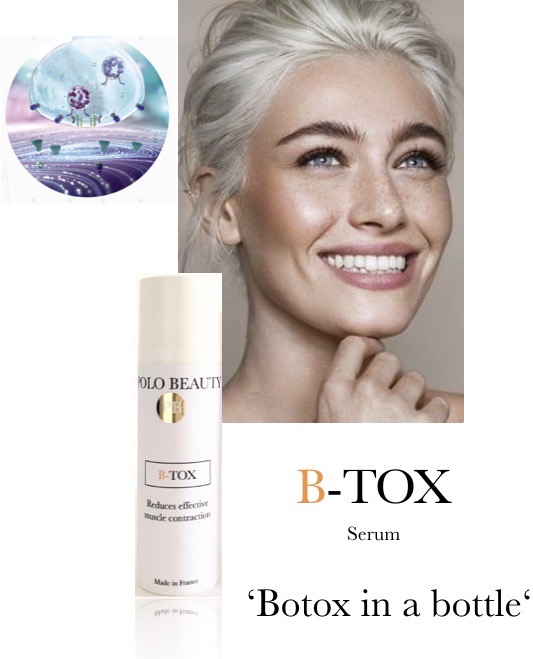 If you are looking for a natural and effective anti-aging product for wrinkles,
B-TOX is a must!
Highly effective at returning youthfulness to your face.
B-TOX, reduces muscle contractions, wrinkle depth is reduced up to 63% in one month of treatment. Fine lines and expression wrinkles fade, and the face look smoother. It is an alternative to injections or if you have injections it will last you longer. The active ingredient has the same construction like Botolinium.
Removes deep lines and wrinkles on the forehead and around the eyes area.
Relax the expression lines and wrinkles around your mouth, nose, eyes, forehead and brow with B–TOX.
When you apply B-TOX to your face, it inhibits your neurotransmitters from sending signals to your facial muscles. Leaving your muscles to stay relaxed, as they would be after a Botox treatment.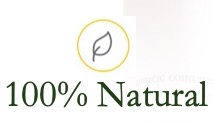 Halal certified active ingredient, Cruelty free, PEG free, Chemical free, Paraben free